LaSeur Artisanal Steel Knife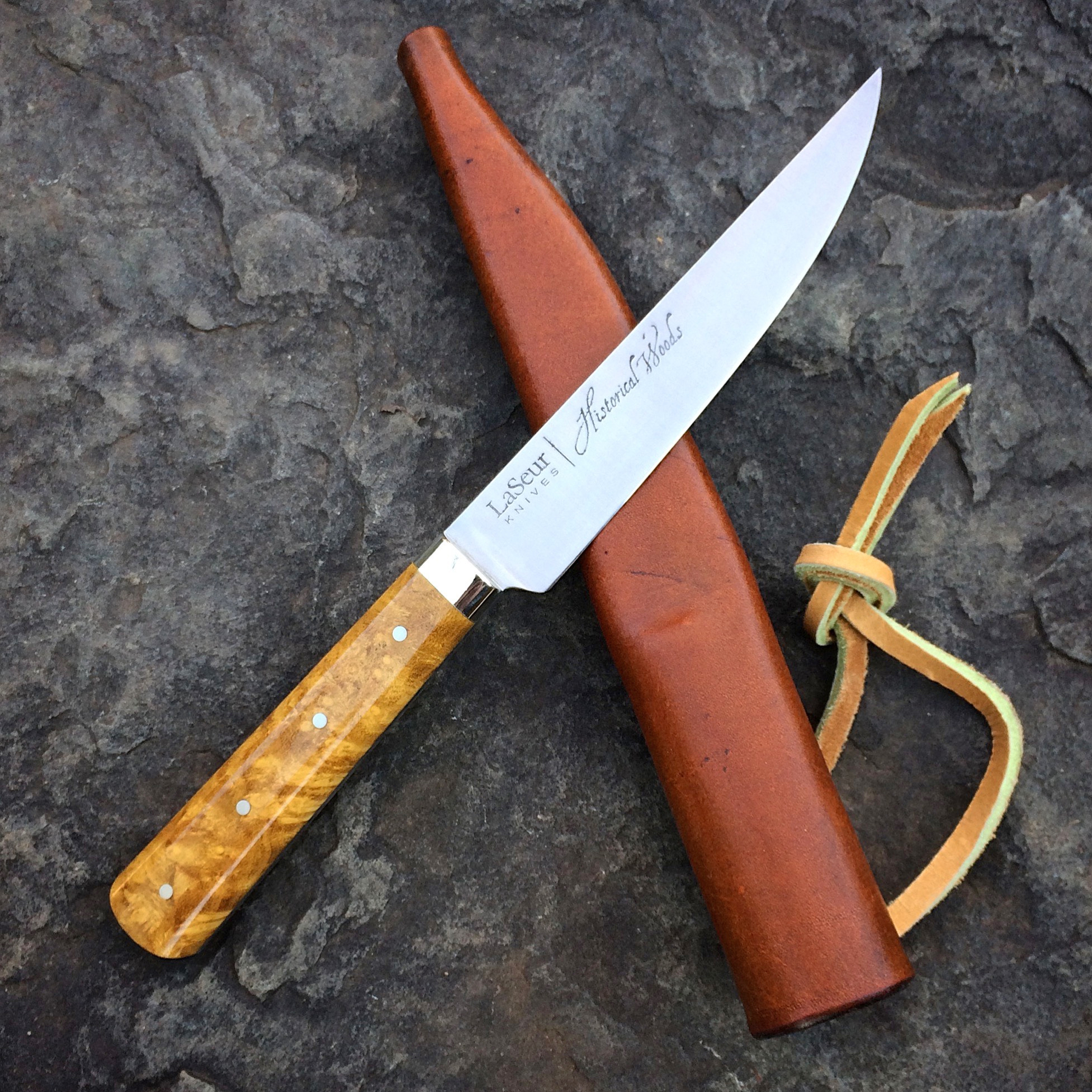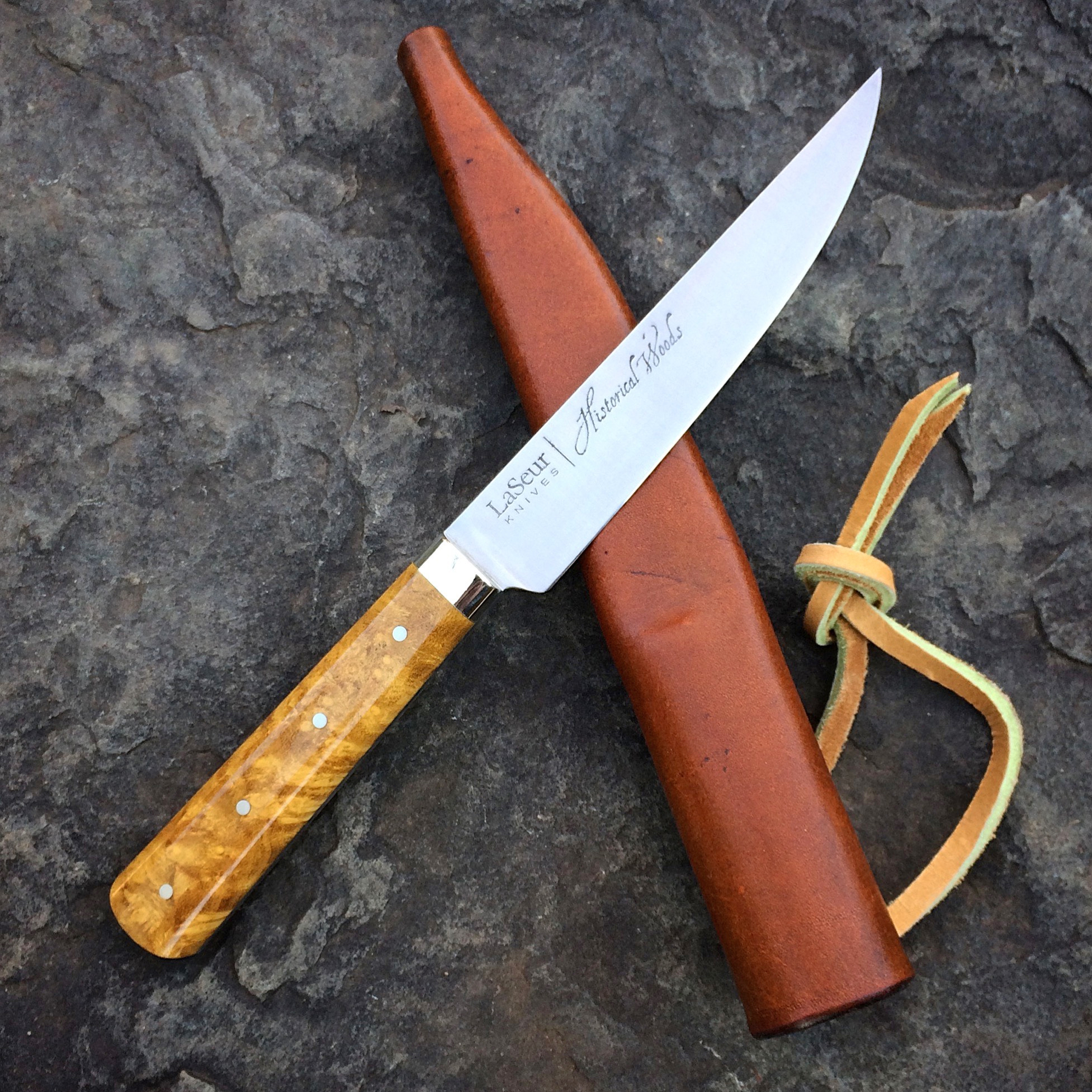 LaSeur Artisanal Steel Knife
Available for immediate shipment in Washington White Mulberry!
This versatile knife is inspired by a style that would have been commonly seen in kitchens, camps, and trading posts throughout Virginia in the 18th and early 19th centuries, around the time that the trees from which the handles are made were planted. Its uses are endless: a chef's knife in the kitchen, a valuable hunter's tool in the field, a fisherman's resource on the water, or a beautiful work of art to add to your collection.
The LaSeur Artisanal comes in a vegetable dyed leather sheath, also made by the cutler.
Dimensions: The blade is 5" long and made of 52100 carbon steel. The overall length is 9 1/2".
Wood: Knife as shown is made in George Washington's White Mulberry, with nickel-silver bolsters and pins. This knife is complete and ready to ship. Other wood selections can be custom ordered and complete in 4-6 weeks. See our Woods page for more choices.
Made entirely by hand by LaSeur Knives in Fredericksburg, Virginia.