Jr. Statesman Pen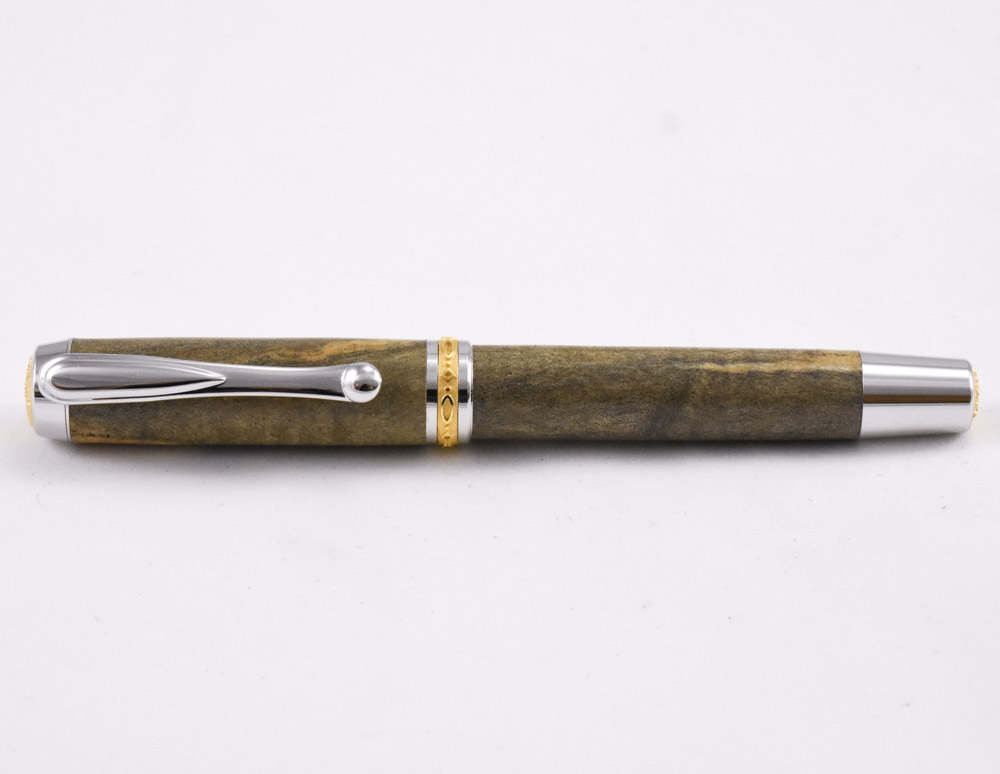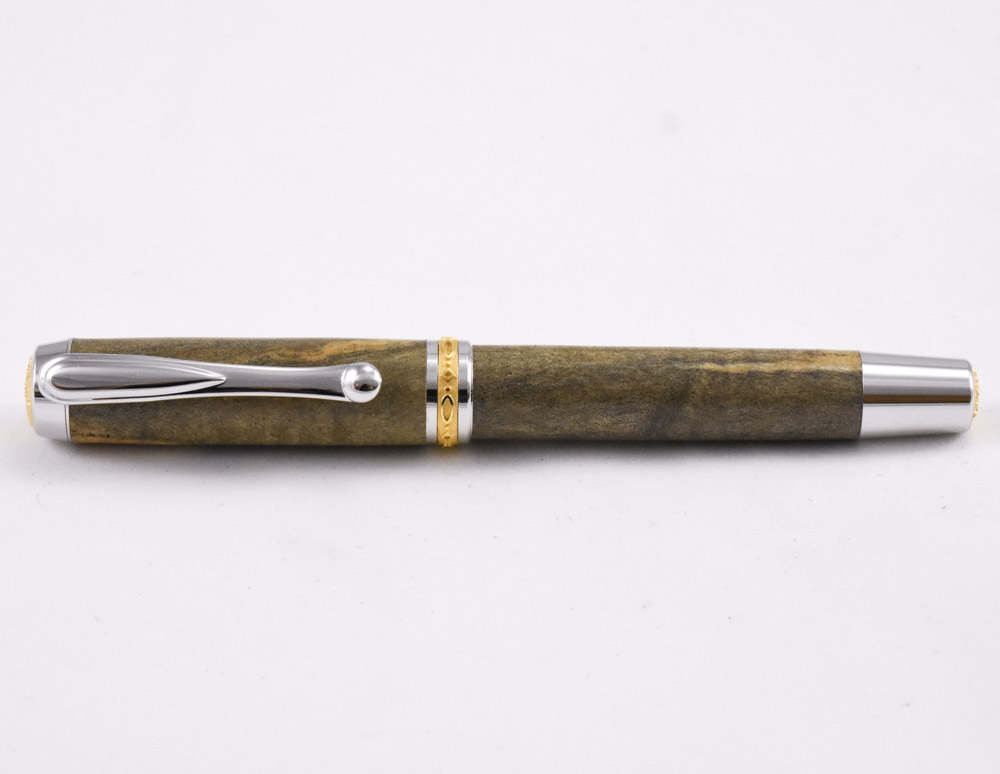 Jr. Statesman Pen
This well-proportioned pen is an excellent choice for any size hand. The metal fittings are kit made in plated metals, which keeps expenses down, but you will still enjoy the same beautiful one-of-a-kind historic woods that are available in our custom silver pen. Like all of our items, it arrives with a Certificate of Authenticity describing the history of the wood. Jr. Statesman pens include a non-historic wood box branded with the Historical Woods of America logo.
Dimensions: 4 3/4" long x 1/2" diameter
Item shown in George Washington White Mulberry.
In Stock Options: Available for fast shipment in rollerball or fountain styles with non-postable caps and gold trim in Washington Horse Chestnut or Jefferson Tulip Poplar.
Custom Orders: You may create your own combination of trim color, postable caps and pen style in your choice of historic wood. Depending upon the customizations, please allow 15 to 30 days to fulfill these orders.
Postable: On custom orders, you can select whether to have a postable or non-postable pen made. This simply means when the cap is removed from the pen, it can be screwed onto the opposite end while writing. Pen aficionados tend to prefer non-postable caps so that the weight of the cap doesn't interfere with writing.